From our Web Design Clients using Social Media!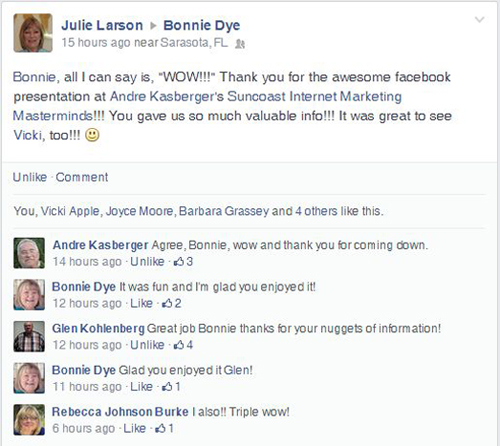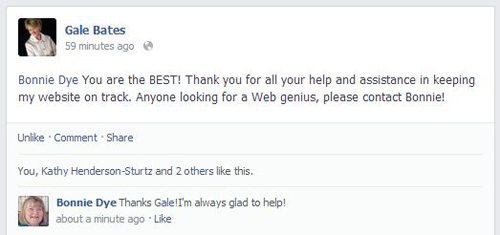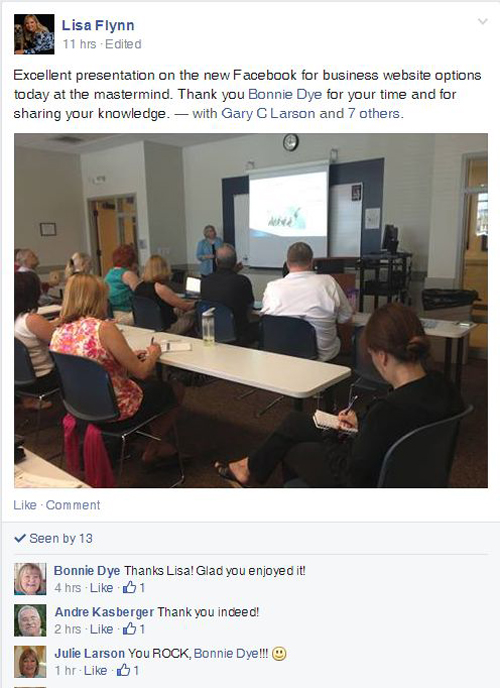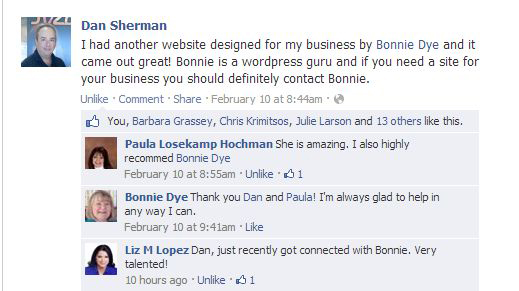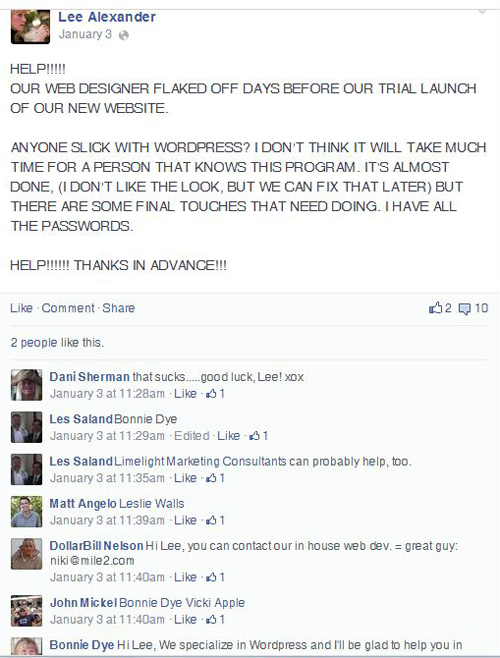 Great Testimonials About our Training too!
Shortly into this class I realized that a different WordPress training session I attended was nothing more than an hour long commercial for the trainer's affiliate links. In the Live WordPress Training class I took from Bonnie Dye and Vicki Apple, they got right into teaching me how to use WordPress. I was so happy to be getting the training I needed, I just had to add this to their testimonials! The class sessions are packed with valuable information, and I got hands-on experience with each step. The skills I learned from Bonnie and Vicki allowed me to publish my website within days. If you seriously want to learn how to use WordPress, I highly recommend this class. Jordan Gray, author of The Seventh Major Understanding
A few weeks ago I decided to learn more about building a site with WordPress. I knew that Bonnie Dye and Vicki Apple taught live WordPress training so I signed up for the next class. The class was eight hours in length and full of good information. I learned about how to use the dashboard and how to pick a design, as well as how to use the plugins. There was so much information and it was well structured. At the end of the class I had my complete site up and running. Bonnie and Vicki are both incredible instructors. They patiently helped each one of us with our questions. Since the class I have started two different blogs for my business. A big thanks to both of you!!
Click Here to Visit our Design page
Click Here to Visit our Training page